This is the default HTML.
You can replace it with your own.
Include your own code without the HTML, Head, or Body tags.

Link

Link

Link

Link

Link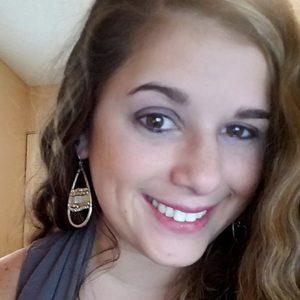 Emily (Pinkerton) Mansur,
Owner / Instructor
Miss Emily moved back to her hometown in 2014 after completing school in Michigan and earning her degree in Environmental Studies. By day, she is a consultant for a research company. Miss Emily has been dancing since age 4 and has really never stopped dancing with taking her first teaching gig right out of high school. She is trained in ballet, tap, jazz, contemporary, hip hop, lyrical, and musical theater and has been teaching and choreographing for over 14 years, ages 2-adult. She has had the pleasure to train with industry professionals, complete a mentorship in NYC, and continue her education through attending conventions for teachers/studio directors as well as with her students that are hosted and taught by celebrity choreographers. She has taught throughout Pittsburgh and Michigan in her years and choreographed for many competitive teams producing many award-winning numbers in numerous states, both at the regional and national level. She formed a competitive dance team at her last studio where she grew up dancing and was grateful to bring the competitive dancing life to so many. Emily also has a passion for theater and has been the head choreographer for different high schools in Michigan and youth performing arts summer camps. In 2019, Emily even had the privilege of teaching a group of pre-professional contemporary dancers in Reykjavik, Iceland.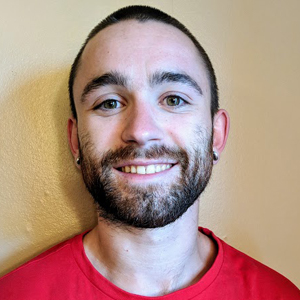 Kevin Mansur,
Co-Owner / Office Manager
"Mr. Kevin" is proud to be a transplant in Johnstown, PA. He never realized that by helping the "prop dads" at one of Miss Emily's former studios in Michigan (where he is originally from) would bring him to this point. He is ecstatic to be part of this new journey and has been the driving force in creating the space that all now call Forté Dance Center. By day, he is the Director of Technology at Our Mother of Sorrows Church and is a tech-y by trade. He will also be the "face of Forté" as the office manager and is looking forward to serving everyone that comes in to Johnstown's new Premiere dance center. He looks forward to witnessing both the growth of the studio and all the dancers for many years to come.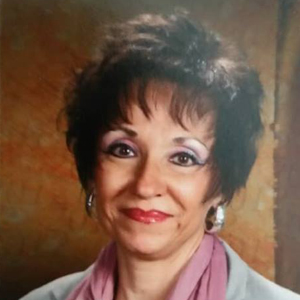 Janice Yursky,
Instructor
Miss Janice is a resident of Richland Twp. She earned her B.S. Degree in Elementary Education from the University of Pittsburgh Johnstown and is a former teacher from the Greater Johnstown School District. Jan was trained in Tap, Ballet, and Jazz from an early age (James Wagner Dance Studio, Mary Underwood, Nanette Edwards) and became a Dance Instructor at Nanette Edwards Dance Studio in Johnstown, PA. She has choreographed a wealth of high school musicals, most of which were for Richland H.S. and Johnstown H.S., a few at Johnstown Vo-Tech and UPJ. She has also performed in Pennwood Players and Community. For the past ten years, Jan has focused on Latin Dancing, particularly, Salsa, Bachata, and Merengue. She has studied from instructors throughout the Pittsburgh area, including guest instructors from NY, LA, and Mexico, and attends seminars/training whenever time permits. Jan would like to introduce Johnstown residents (adults and teens) to the enjoyment of Latin Club Dancing, not to be confused with Ballroom Dancing. Latin dance classes will let you feel comfortable on the dance floor, as well as having fun and making new friends. You will be ready to take these new skills with you on your next vacation or cruise!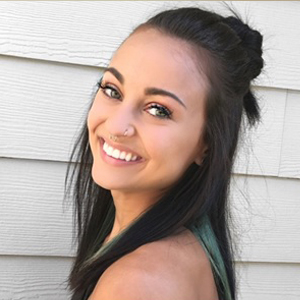 Rachel Dikum,
Instructor
Miss Rachel is a Biochemistry and Biology major at the University of Pittsburgh at Johnstown. She has been dancing since the age of 3 and is trained in ballet, pointe, tap, jazz, and lyrical. While in high school, she took part in competitive tap and competitive modern, as well as teaching and choreographing tap for dancers ages 7-13. In college, Rachel has been a member of Pitt-Johnstown's Dance Ensemble for four years where she has continued dancing, as well as choreographing contemporary, modern, and heels. She has served as Dance Ensemble's secretary and is now the current president. In addition to dance, Miss Rachel enjoys doing CrossFit and coaching others with their health and fitness.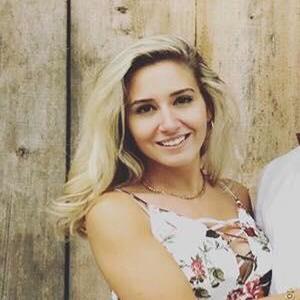 Krystal DeMatteis,
Instructor
Miss Krystal has been dancing since the age of 3. Her training background includes ballet, pointe, lyrical, contemporary, and tap,however ballet will always have her heart! She danced throughout college, and graduated from Mt. Aloysius in 2013 and became an RN. Krystal is currently a nurse manager with Bayada Home Health. She feels there is not a more rewarding career than being a nurse, and is thankful God took her down this path (even though she still thinks being a Rockette would be neat!). She enjoys her time off with husband Joey, and two cute fur-babies Patrick and Mia. Krystal is looking forward to helping everyone find the dancer in them and being a part of such a great studio!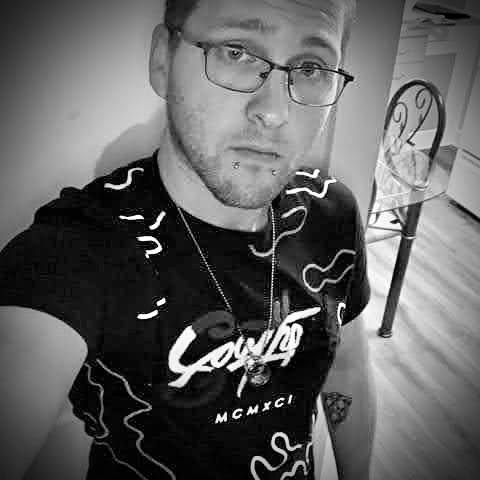 David Ungrady,
Instructor
Mr. David is the new guy around town but is very excited to be here! He started dance a little late as a sophomore in high school, but his love of ballet drove him to dedicate all of his spare time catching up, training, and practicing. After majoring in Dance Performance at Akron University, David auditioned and was offered a Male Principle Position at GroundBreakers Dance company. Some of David's favorite opportunities include: dancing as Nutcracker Prince in "The Nutcracker", Meeting the Cleveland Cavs while dancing for their halftime show, meeting and performing with Alvin Ailey II, but the best was being able to take classes and performing in NYC. David is very excited to have the opportunity to teach and hopes to help other dancers reach whatever goal they dream to achieve, just as his teachers have helped him.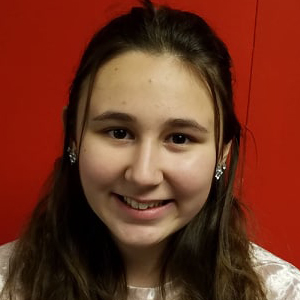 Lori Eamigh
,
Child Care Attendant
Miss Lori is a student of Greater Johnstown High School and enjoys playing piano, spending times with friends, and LOVES KIDS! She is an amazing addition to our stellar staff and has all state-required child care clearances as well as first aid training.